Chrysanthemum - Chrysanthemum indicum Flowerpot 12cm

PACKAGING AND SHIPPING COSTS
Availability:

 In Stock
Chrysanthemum or Chrysanthemum indicum gives very dense flowers of petals with bright colors, from the Greek Golden Flower, belongs to the Composite family and is native to China and Japan, gives flowering and colorful bushes in autumn.

SECURE PAYMENTS
The transmission of payment information takes place via the highest security standard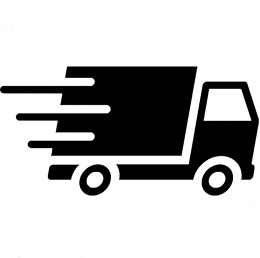 FAST AND VERIFIED SHIPPING
We process the order in 24/48 hours and ship with the most reliable express couriers with tracking

RETURNS & REFUNDS
You can return or exchange one or more items within 30 days of the delivery date.
The Chrysanthemum bears a terminal inflorescence isolated at the apex of the stem with various colors. The leaves are rounded with irregular margins. It blooms in the autumn summer period.
botanical name: Chrysanthemum indicum
common name: Chrysanthemum
Take care of the plant:
Chrysanthemum is an easy to grow plant. It does not fear the cold and is well suited to all types of terrain, preferring full sun exposure with direct light. The plant can be grown indoors, paying attention to drafts, and in the garden in the open ground. The Chrysanthemum plant does not need a lot of water, it should be watered only in the absence of rain. If grown in pots, water regularly without overdoing it. During the growing season it may be necessary to fertilize with liquid fertilizer for flowering plants every 15 days.
Exposure: loves positions in the shade or partial shade, sheltered from the wind and warm.
Soil: normal, it must be moist, permeable and with a neutral or slightly basic reaction. It is important that the Chrysanthemum growing site is not too humid, as this exposes the roots to decay.
Watering: watering must be carried out with a certain regularity but being careful not to exceed., Just to prevent the soil from drying out.
Potted growing of chrysanthemum is simple and can lead to very vivid patches of color in areas around windows and balconies. Chrysanthemum lends itself particularly to windowsills and north-facing windows, also perfect inside window sill pot holders. The pots can also be placed in other areas: on the ground, on railings or on raised floors. The important thing is the exposure, otherwise no problem.
Available in different colors such as white, pink, fuchsia and yellow.
Grown in a 12 cm flower pot.
12 other products in the same category:
Customers who bought this product also bought: