CALENDULA OFFICINALIS
Tax included

PACKAGING AND SHIPPING COSTS
Marigold has a lively and harmonious beauty. It attracts bees and butterflies to itself, it grows rapidly, has very brightly colored flowers that give liveliness to our balconies and gardens.

SECURE PAYMENTS
The transmission of payment information takes place via the highest security standard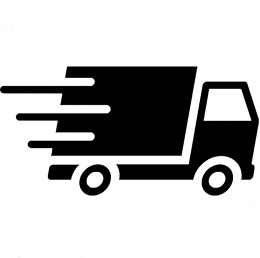 FAST AND VERIFIED SHIPPING
We process the order in 24/48 hours and ship with the most reliable express couriers with tracking

RETURNS & REFUNDS
You can return or exchange one or more items within 30 days of the delivery date.
Calendula is a plant annual belonging to the Asteraceae family and is native to the Mediterranean area. It is often grown inside the vegetable gardens because they protect them from beetles and flies, moreover their roots are very delicious for various insects and keeps ants away.
It is grown very simply in the garden and also in pots.
The flowers they bloom in late spring until November, they are yellow or bright orange, they smell delicately of lemon, and are edible, you can use them in the kitchen, they are in fact used in salads or dried for the preparation of herbal teas.
Collect them as soon as they bloom, preferably early in the morning to enjoy its fragrance and freshness.
CARE
Marigold is an easy flower to grow, to grow well it needs a sunny place, find her a corner on the balcony. Growing marigold indoors is not possible because it does not grow well indoors, but you can put the seedling on the windowsill of the window, the air and the sun are indispensable to it to flourish and not to get sick.
Although it resists the cold well enough, in winter its leaves dry out to pop up again in spring. The marigold it tends to survive the cold and it is a plant that can self-sow easily. It will therefore be probable find new plants every year. If you keep it in the sun, water it even every day while, if it is in a shady area, even every two days. Always keep the soil clean, constantly eliminating weeds, fertilize it sporadically using an BIO product in order not to damage the flower in its uses.
CURIOSITY'
Usually the calendula is grown for decorative or medicinal purposes only, but not everyone knows that its flowers are edible, just pick them when the plant is in the growth phase.
12 other products in the same category: