GAROFANO VASO 10cm
Tax included

PACKAGING AND SHIPPING COSTS
Small and adaptable it is very easy to combine with other plants. In the garden or in a pot, its colors will invade your home.

SECURE PAYMENTS
The transmission of payment information takes place via the highest security standard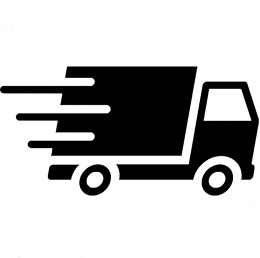 FAST AND VERIFIED SHIPPING
We process the order in 24/48 hours and ship with the most reliable express couriers with tracking

RETURNS & REFUNDS
You can return or exchange one or more items within 30 days of the delivery date.
Carnation is a plant perennial herbaceous of the Cariofillaceae family.
It is grown as ornamental plant in the garden or in a potted apartment. Amatissmo and from very low cost it is ideal for adding a touch of color wherever you want.
The Carnation plant can be grown both indoors and out on the balcony and manages to give a nice touch of color, even if it does not smell. They are resistant flowers, which do not require a lot of attention,
CARE
Choose for the Carnation a soil not too compact and rich in organic substances, add a part of sand, so as to have a good drainage to avoid stagnation.
It constantly eliminates the stems of withered flowers, so as to stimulate the blooms. There ideal temperature for the carnation to grow it must be between 10 and 20 degrees, so it may be necessary to move them from the inside to the outside and vice versa in some periods. If you are placing your vase on the balcony, the advice is to place it in one sheltered and shaded area, avoid direct sun because it could damage the plant and cause burns in the flowers. In winter, however, make sure that the temperature in the house is optimal.
These flowers need daily watering but they fear stagnation of water, always check the saucer.
This way your carnations will grow healthy and also give you abundant flowering.
12 other products in the same category: