Watermelon plants RED STAR F1 Romantic sugar baby
Tax included

PACKAGING AND SHIPPING COSTS
Availability:

 In stock
4 RED STAR F1 watermelon seedlings in a basket (Ex Romantic) - rounded fruit with very dark skin

SECURE PAYMENTS
The transmission of payment information takes place via the highest security standard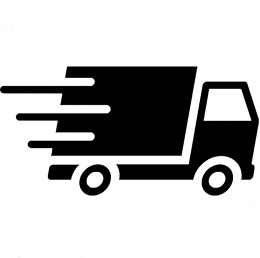 FAST AND VERIFIED SHIPPING
We process the order in 24/48 hours and ship with the most reliable express couriers with tracking

RETURNS & REFUNDS
You can return or exchange one or more items within 30 days of the delivery date.
Basket of 4 Watermelon Red Star F1 (ex Romantic) seedlings.
The Red Star F1 version is improved compared to the Romantic type because it provides larger fruit size (from 6 to 9kg) and the plant is more vigorous.
It has a medium-early cycle, ripens 70-80 days after transplanting.
The ideal moment for harvesting is highlighted by comparing the first fruits produced by the plant with respect to the others: the color of the peel of ripe watermelons becomes more opaque, while the peduncle shrinks, losing most of the hair and the peel in contact with the ground takes on a yellow colour. Fusariosis resistant variety.
EXPOSURE Sun
COLLECTION TIME 75 days
TRANSPLANT DISTANCE 100x200
12 other products in the same category: