Purple Queen bean plant
Tax included

PACKAGING AND SHIPPING COSTS
12 seedlings in a basket of "Purple Queen" Green Bean Fleshy stringless beans

SECURE PAYMENTS
The transmission of payment information takes place via the highest security standard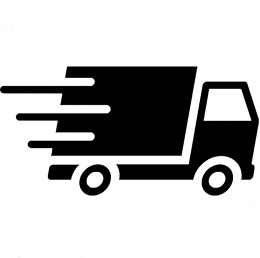 FAST AND VERIFIED SHIPPING
We process the order in 24/48 hours and ship with the most reliable express couriers with tracking

RETURNS & REFUNDS
You can return or exchange one or more items within 30 days of the delivery date.
12 "Purple Queen" green beans seedlings in basket
Original variety of green bean with a violet colour.
The pods are of excellent quality: fleshy and stringless, 15 cm long.
The plant reaches a height of about 40 cm. Easy to grow in the garden. Like the other green beans, it likes regular watering in hot periods, carefully avoiding stagnation.
Planting: from March (protected) to June, but it is also possible until late August
GROW TIPS:
EXPOSURE: The green bean requires full sun exposure.
TEMPERATURE: Temperatures between 17-25° are ideal for the development of the green bean. The plants stop growing at 10°. Above 35° flowering decreases and floral drop and abortion of the small embryos occur. Temperatures between 0/-1, cause the death of plants.
SOIL: It adapts to all types of soil but prefers medium-textured, fertile and well-drained ones. Does not tolerate waterlogging. Likes pH between 6-7.5. Work the soil thoroughly up to 25-35 cm deep. It is advisable to wait 2-3 years before transplanting green beans where other legumes have previously been grown.
TRANSPLANTATION: Distances: the recommended distance for the dwarf bean is 10 cm on the rows and 50 cm between the rows, while 20 cm x 70 cm for the climbing bean.
Scalability: to harvest the green bean continuously throughout the spring and summer, it is advisable to transplant once a month from March to August.
Protection: repair early spring transplants with nylon or tnt, for an earlier harvest and to avoid damage from cold weather.
FERTILIZATION: Despite being a legume (nitrogen-fixing plant), the bean requires limited fertilization only in very fertile soils and when it follows very generously fertilized crops, where normally the contribution of a NPK fertilizer rich in phosphorus is sufficient (e.g. 1- 3-2), before transplantation. In poor soils it is useful to fertilize with manure, 3-4 weeks before planting out, adding manure + NPK, in the week before transplanting.
IRRIGATION: The green bean is very sensitive to water shortages and must be irrigated frequently in hot periods, but with moderate quantities, because it suffers from stagnation. It is essential to prevent it from suffering from thirst during flowering and fruit set.
CULTIVATION TREATMENTS: Weeding: periodic weeding between rows is a superficial operation to be carried out with a hoe to eliminate weeds and aerate the soil. The operation is carried out every 15-20 days and is suspended when the plants are well developed.
Mulching: covering the soil with a layer of straw from mid-June is useful for conserving soil moisture and eliminating weeds.
Guardians: dwarf green beans do not require guardians, while the climbing ones (Metro) require supports at least 2 meters high. For this purpose, nets made of plastic materials are increasingly used.
HARVEST: The harvest of the green beans begins about 50 days after transplanting (70 days for the Metro) and normally lasts for about a month for the dwarf green beans, while longer for the climbers. When the pods are well developed but still tender, harvesting begins. Waiting too many days, the quality worsens: the seeds inside swell, harden and the "thread" could form. The pods are detached by cutting the short peduncle to which they are attached with the nails. The operation must be carried out delicately, without damaging the plants. Green beans in full production are harvested at least twice a week.
12 other products in the same category: