Hydrangea vase flowerpot 22cm

PACKAGING AND SHIPPING COSTS
Availability:

 In Stock
hydrangea is an ornamental plant that is grown in many varieties. Hydrangea is part of the Hydrangeaceae family, Hydrangea genus. A plain with a romantic look, in bright colors, capable of giving new life to a garden or terrace. A plant that is also appreciated in apartments.
Hydrangea flowerpot 22 cm.

SECURE PAYMENTS
The transmission of payment information takes place via the highest security standard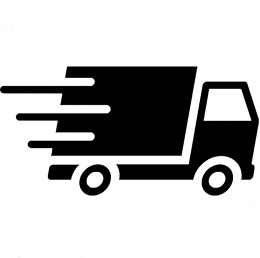 FAST AND VERIFIED SHIPPING
We process the order in 24/48 hours and ship with the most reliable express couriers with tracking

RETURNS & REFUNDS
You can return or exchange one or more items within 30 days of the delivery date.
Hydrangea vase 22 cm in diameter. available in various colors (ask for any preferences when ordering).
Hydrangea is widespread, the credit also goes to cultivation that is not particularly difficult. These are plants that have a good rusticity that do not suffer too much from any "less than optimal" conditions. If you want to achieve a good result, however, you must follow the instructions for growing these plants
Ground
Hydrangeas prefer an acidic soil however they also grow in alkaline and neutral soils. The soil must be moist and placed in a cool and shady area
Color ratio of flowers and soil type
In order to avoid blooms with flowers of unspecified or not very beautiful colors, it is essential to carefully evaluate the varieties to be inserted: if you have a substrate it is neutral or alkaline, it is better to opt for pink or red or white cultivars. If you want blue hydrangeas, acidic soil is essential. In this case it is also possible to intervene with bluing agents based on aluminum salts to make the color even more beautiful.
The different varieties, in turn, change according to the soil in which they are placed.
The pink-flowered varieties if grown in acidic soils (pH 4.5) become blue and the blue-flowered varieties turn pink in alkaline soils (pH 7.5 and above). When the values ​​are intermediate (between pH 4.5 and 7.5) the color will have intermediate shades from intense blue, to light blue, to blue, to pink, to intense pink.
If you want to obtain the blue color starting from the pink cultivars to obtain blue flowers you have to make the aluminum loam and a fertilization rich in K2O and poor in P2O5 which causes the precipitation of aluminum phosphates. About 5-7 irrigations are needed from July to September with 5-10 gr of aluminum sulphate per liter of water.
watering
Frequent irrigation is essential to obtain beautiful hydrangeas in particular during the summer. If there is no rainfall from June onwards, it is advisable to water the plant with 7-8 liters of water.
Exposure
hydrangeas prefer to be exposed to partial shade. The ideal location on our peninsula is sunny in the morning and shaded in the afternoon. Exposure in full sun is tolerated only in mountain areas otherwise it is good to place them in bright shade.
Composting
To guarantee a rich flowering it is advisable to sprinkle starting from March a good slow release fertilizer for acidophilic plants. In the case of neutral or alkaline soil it is appropriate, from the end of winter, to spread on the ground or mix with the water of the water, products based on iron sulphate
Flowering
The hydrangea remains bare during the winter and has revived since early March. Flowering occurs in April and in the apartment it can last even 6-8 weeks, as long as the placement takes place in a sufficiently bright place with non-direct exposure to sunlight, rather cool, at a temperature that reaches a maximum of 16-18 ° C that it is watered abundantly.
In the apartment, even if all the necessary precautions are taken, it is not easy to revive the hydrangea for several years in a row. You can therefore transplant it in the garden or in a sufficiently large planter on the terrace, this at the moment when the plant will begin to fade, generally after 2-3 weeks, if the optimal conditions are not respected.
Data sheet
Exposure

Outside: in dim light

Flowering season

Spring/Summer

Flower color

Light Blue
12 other products in the same category: