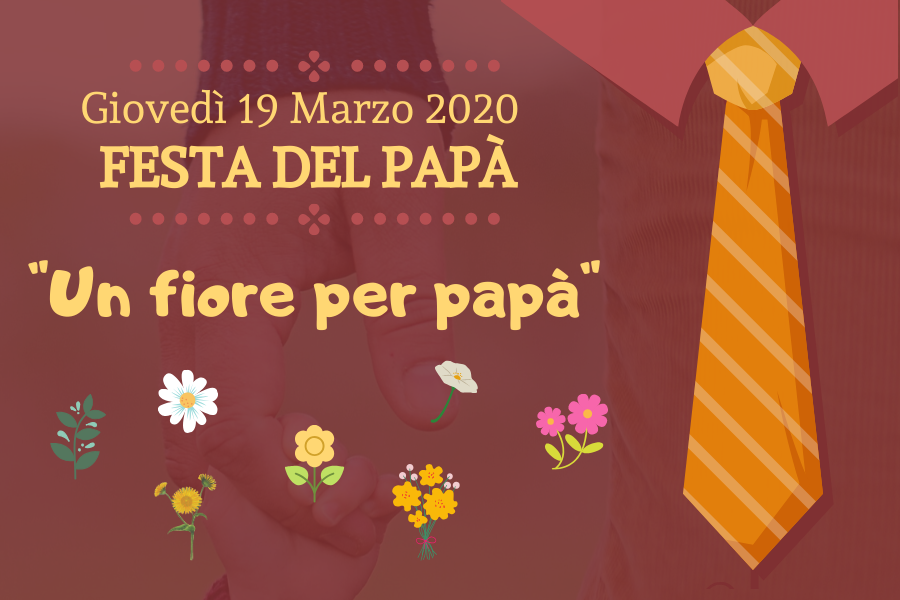 A FLOWER FOR DAD
Thursday 19 March 2020: A day to mark on the calendar. Why? It is Father's Day.
An anniversary that began in the early decades of the twentieth century; on this day we also celebrate St. Joseph, father of Jesus. The custom of celebrating the father is handed down to us from the United States where it took place in June, while, when he also arrived in Italy, it was preferred to move it to the month of March, precisely in coinciding with the feast of St. Joseph.
But let's get to the point, who said that flowers and plants are gifts for women only? For Father's Day, you might think of surprising your loved one with a fragrant gift. Giving a flower or a plant denotes attention, care and love, and is always a welcome thought.
Increasingly, children donate potted plants to dads, opting for types that do not require too much maintenance. For example, succulents, ideal for keeping in the office or workplace: cacti, a symbol of resistance but also of wealth and money, as well as indoor plants such as ficus and bonsai. The latter, especially in Eastern cultures, often represent love for the father.
If you prefer a bouquet, here are some tips: the poppy symbolizes comfort, relief, forgetting bad thoughts, consolation and calmness that makes us forget worries and troubles.
Hyacinth: represents understanding and trust, which drives us to trust someone who will always support us in difficulties. Giving a hyacinth to your dad is a way of saying thank you for being always present.
The edelweiss: in the language of flowers it means courage, strength, tenacity. It would be like saying "you are my rock"!
The sunflower, on the other hand, is a cheerful flower, beloved and a symbol of vitality: it follows the trend of the sun and is the symbol of the summer. Giving a sunflower conveys the meanings of esteem, it means communicating joy but also love and admiration for those who receive it. What better gift then to tell your dad the good you feel for him. Combined with seasonal wildflowers, from daisies to bluebells, these meanings will only be amplified, for a floral gift that will certainly be a success.
There is no right or wrong gift, but whatever the flower or plant with which you will pay tribute to your dad, remember that the important thing is to spend as many moments together as possible: The most precious thing you can receive from those you love is your time .