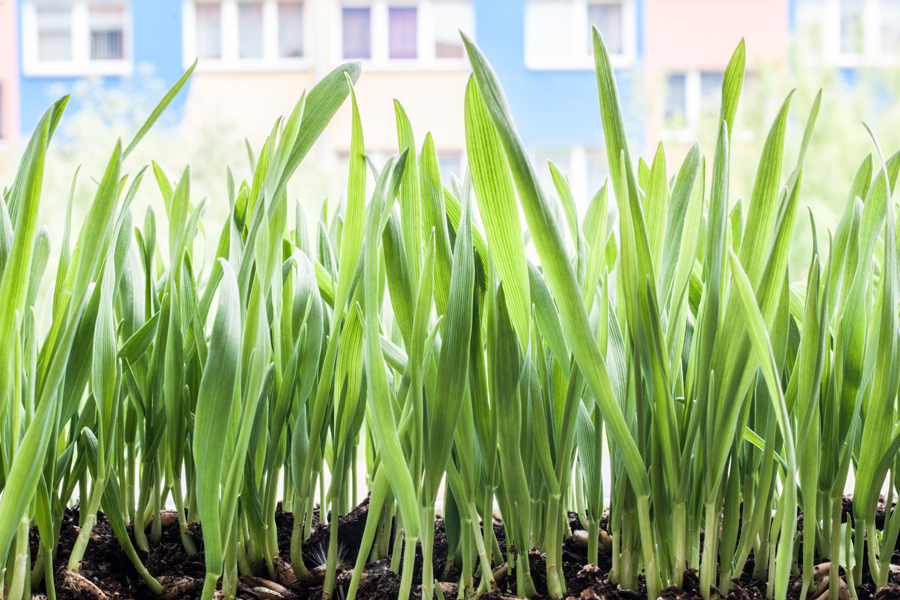 THE MEADOW IN A VASE
If you can't go to a flowery meadow, create it in your home!
Period of limitations this, certainly with the spring started, it becomes increasingly difficult to stay at home but it is essential to resist a little longer. There are those who have a garden and can be outdoors but those who live in the apartment, especially if in the city, often find it hard to see some greenery.
However, experience teaches us that the most beautiful ideas and projects are born from moments of difficulty!
Today we want to offer you an activity that will appeal to you a lot and if you have children at home, they will certainly like it too, and your small pets will be happy if you have the result.
Not all houses have a garden, but all have windows with windowsills! These will be our protagonists.
What you need is quickly said:
A vase with saucer
Universal potting soil
Lawn seeds
Take the vase you have chosen, there are various sizes and colors and fill it with earth up to about 3/4 of its depth by pressing lightly. Then sow the grass and cover with another thin layer of earth, 4 or 5 mm will be enough. Press a little more and sprinkle water. In no time you will see your grass born! Wet often especially on very hot days, get a raining watering can.
You can also add seeds of daisies or mix of flowers, you can find several, try those that attract butterflies so your corner of the lawn will be complete!
Nature is very good with us, it always allows us to enjoy its wonder even in a few centimeters of space.
The operation is inversely proportional, little green space for a great feeling of well-being.
The children will have a great time watering their little birth and watching it grow on the windowsill of their bedroom and your little cats or bunnies from home will be fond of the excellent and fresh natural herb.
To have a 100% natural lawn use corn, wheat or barley seeds, chives seeds.
For those lucky enough to have a balcony or terrace, the size of the vase may vary according to the space available.
Below we have prepared a selection of products for you to be able to immediately start growing your lawn at home!