Olive flowerpot Italian Olea
Tax included

PACKAGING AND SHIPPING COSTS
This Olive tree will take you on a trip to the shores of the Mediterranean from your home. Perfect both in pots and in the ground.

SECURE PAYMENTS
The transmission of payment information takes place via the highest security standard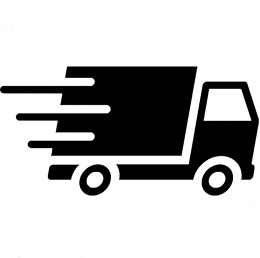 FAST AND VERIFIED SHIPPING
We process the order in 24/48 hours and ship with the most reliable express couriers with tracking

RETURNS & REFUNDS
You can return or exchange one or more items within 30 days of the delivery date.
Olea europaea is part of the Oleaceae family. Its silver leaves give a touch of charm in the garden or on the balcony, everything will have an involving and particular aspect. This wonderful plant needs no other introduction, known all over the world since ancient times represents strength, honor and the triumph of life!
You can plant the olive tree in the open ground, or also grows very well in a large pot, better with holes in the bottom, so you can keep it indoors during the winter to protect it from frost. Find at the tree a spot exposed to the sun, is a Mediterranean plant and prefers moist soil, water it regularly.
Use for him a sandy loam mixed with classic loam and clay.
After a few years you will see the olives growing on the tree beautiful as a decoration and good to eat.
CARE
Water regularly your olive tree and fertilize it only the first half of the year, more than once a month. Use a specific fertilizer for fruit trees and shrubs, if organic is better for the fruit it will do. Protect the olive tree from excessive cold using a wicker mat or wrapping it several times in non-woven fabric, do not use bubble wrap as it tends to generate too much heat with the effect of the sun. Also mulch the tree's roots to protect it.
The olive trees they would not require any pruning, but you can do this if you want to keep the shape of the hair, the most suitable period is March. The branches of the olive trees never bear fruit twice. To get a bountiful harvest, it is necessary to prune all the branches of the previous year in the spring.
CURIOSITY'
Olive trees have been cultivated since time immemorial, they were much loved by the ancient Egyptians, Romans and Greeks. The olive tree is native to the Middle East. Today olive trees are grown everywhere.
12 other products in the same category:
Customers who bought this product also bought: