Gladioli confezione 7 bulbi

PACKAGING AND SHIPPING COSTS
Availability:

 Out-of-Stock
gladiolus frizzled coral lace (confezione da 7 bulbi)

SECURE PAYMENTS
The transmission of payment information takes place via the highest security standard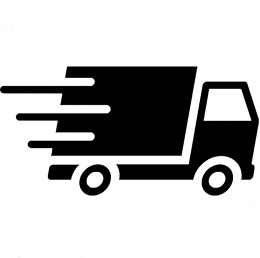 FAST AND VERIFIED SHIPPING
We process the order in 24/48 hours and ship with the most reliable express couriers with tracking

RETURNS & REFUNDS
You can return or exchange one or more items within 30 days of the delivery date.
ladiolus frizzled coral lace, ibrido alto 100 cm a fiori in un brillante rosa corallo a petali arricciati, può essere coltivato in giardino, al sole, in compagnia di erbacee perenni e fiori annuali viola, blu o bianchi, interrando gruppi di 7-9 cormi (i bulbi) distanziati di 15 cm l'uno dall'altro. da provare l'effetto shock in mezzo a macchie di graminacee. nell'orto può invece essere coltivato per i fiori di taglio, con l'accortezza di mettere a dimora i bulbi scalarmente da aprile a fine giugno, ogni due settimane, a gruppi di 10-15, sempre a 10 cm di profondità e altrettanti di distanza tra loro. i cormi vanno estirpati in autunno, quando le foglie sono seccate, e riposti in sabbia o torba asciutta sino all' anno seguente. i gladioli crescono bene e facilmente in terra fertile e molto ben drenata, con l' aiuto eventuale di una concimazione liquida ogni due settimane da quando comincia a formarsi lo stelo dei fiori sino a quando le foglie sono ingiallite. in piena estate annaffiare a fondo 2-3 volte alla settimana.



descrizione prodotto:

7 bulbi calibro 12/14,

colore: salmone,

per aiuole, giardino, vasi,

mese piantagione: 4-5-6,

mese fioritura: 6-7-8-9-10,

altezza 100 cm,

recidere: si.
12 other products in the same category: