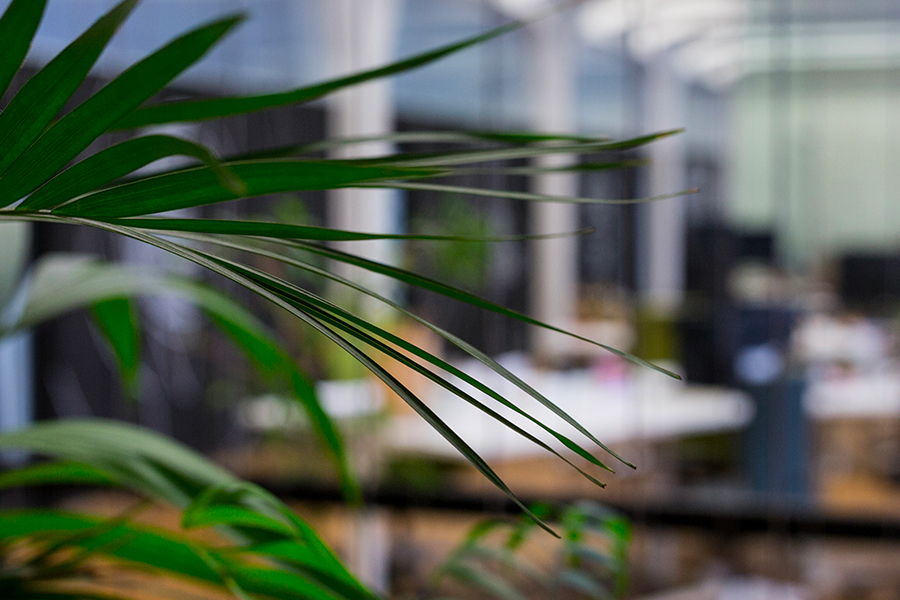 THE REASONED GREEN
We live more and more often in the city and in very small houses but we seek the well-being of greenery more and more insistently, trying to bring nature into our home.
We flee from industrialization to approach a healthier life surrounded by greenery by trying to improve this condition through technology which today begins to reach avant-garde levels.
The word of order is "green", a way of being, to live and to think and why not also to design, furnish and live.
The trend of recent years is that of transform the places of home and work into little jungles that make us feel relaxed and at ease. The interior design professionals have you indulge yourself in recent years to look for elements that could recall bucolic environments, they have worked to create furnishing accessories with natural materials, they have enjoyed designing fabrics with floral motifs or wallpapers with tropical prints, looking for a way to combine everything with a technology which allows to make everyday life more sustainable, controlling waste and consumption.
There is a growing need for the "green" elements to no longer be just a "representation" but become a real living presence!
Here arises the real need to find objects or elements that allow indoor green professionals to harmonize the healthy care of greenery in closed places in a targeted and feasible way: this is how the idea of Green Reasoned.
Inhabit your places becomes a gesture thought, the result of a planning that includes different aspects: practical, aesthetic, emotional and sustainable.
The role of professionals who deal with designing the interiors therefore becomes even more essential and central and even more i means and products that these professionals can offer to their customers to fully satisfy all their needs.
Interior designers, green designers, biophilic designers, are all involved in this design activity, certainly no longer leave anything to chance.
GardenStuff understood this need, intelligently using the integration between technological innovation, of which it is becoming a pioneer, and furnishing solutions that make the activity of green management in indoor environments practical and intuitive.
All this to try to best fulfill that desire for nature, practicality and simplification of a trend that is perceived to be becoming more and more important in design environments.
The study and research of solutions to satisfy aesthetics and sustainable functionality has led to the birth of ELIoT, a brand new product that will be on sale soon. Through the use of Eliot the professionals will be able to create the internal green spaces in the most correct way, through an environmental analysis that will allow you to choose the right plants for a specific environment solving so the problem of green management in a "reasoned" way.